Footballer demands referee is punished over 'oi ginger' slur
By
Clare Kennedy
WHETHER ridiculed or revered, they often find themselves the butt of jokes because of nothing more than their hair colour.For generations, ginger is the colour that makes it often impossible for people to fade into the background.Now the taunts more familiar in a children's playground have reached one of the highest levels of the beautiful game.
A football referee today stands accused of shouting oi ginger shut- up' at Southampton Burridge AFC defender, Paul Dyke.The player has compared the taunt to a racist slur.
Full article here.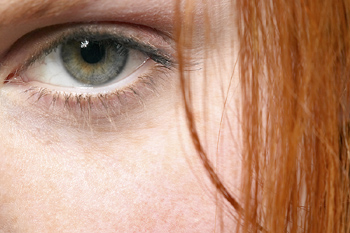 I wrote this response to the Daily Echo's very interesting - and groundbreaking - article. Groundbreaking because this is an issue I've never seen a legitimate publication touch on before. Congratulations to journalist Clare Kennedy for a brilliant story.
Dear Daily Echo:
I've experienced prejudice for being redheaded my entire life.
At school teachers used to yell "oi, your head's on fire!" When I started working, I was called "ginger" by my bosses. I could never walk down a street without somebody yelling at me and I found myself targeted for verbal - and sometimes physical - abuse whenever I went to the pub.
In 2000, I moved to France and then to America. And it stopped. Abroad, I never once experienced abuse for the colour of my hair. I came to realise it was only Britain that had such a ridiculous prejudice towards people with red hair.
The worst thing? It's institutionalised. Whether on television or in the paper, ginger hair is the last minority you can legitimatly pick on. If you ever turned the tables - and imagined the phrases used to describe ginger people being used to describe black or asian people - there would be an outcry. This is racism, pure and simple.
I'm partly Scottish, not Asian or Black. But it's genetics behind the way I look. That makes these attacks racist. But nobody's willing to stand up and face that ugly truth.
Personally, I've come to think about the word "ginger" the way many black people must think about the word "nigger."
What's worse is there are no redheaded people willing to stand up for themselves - myself included. We've become Uncle Toms.
This has haunted me my entire life and has certainly shaped the person I became. Highly self conscious, with very low self esteem. It wasn't until I went to America that I was able to truly feel confident and free. That's why I'm looking forward to moving back there.
I have written about this issue before:
http://rolandhulme.blogspot.com/2006/09/being-ginger.html
I must commend the Daily Echo for actually standing up and saying what a generation have been too afraid to - that racism against ginger people (be they scots/irish or nordic) is no better than racism against against anybody else. I look forward to seeing existing racial hatred laws used to punish those who attack redheaded people as they are used when people attack black or asian people.