There are certain "event" authors.
These are the writers whose latest book release rates as an household event.
From the moment their coveted new hardback lands on the coffee table, it's devoured by eager readers. Leave that book unattended for more than a second and you'll risk coming back to find somebody else clutching it.
Traditionally, it's been Wilbur Smith and Jilly Cooper who've rated as the 'event' authors in the Hulme household. For the last few years though, author Fiona Walker's joined them.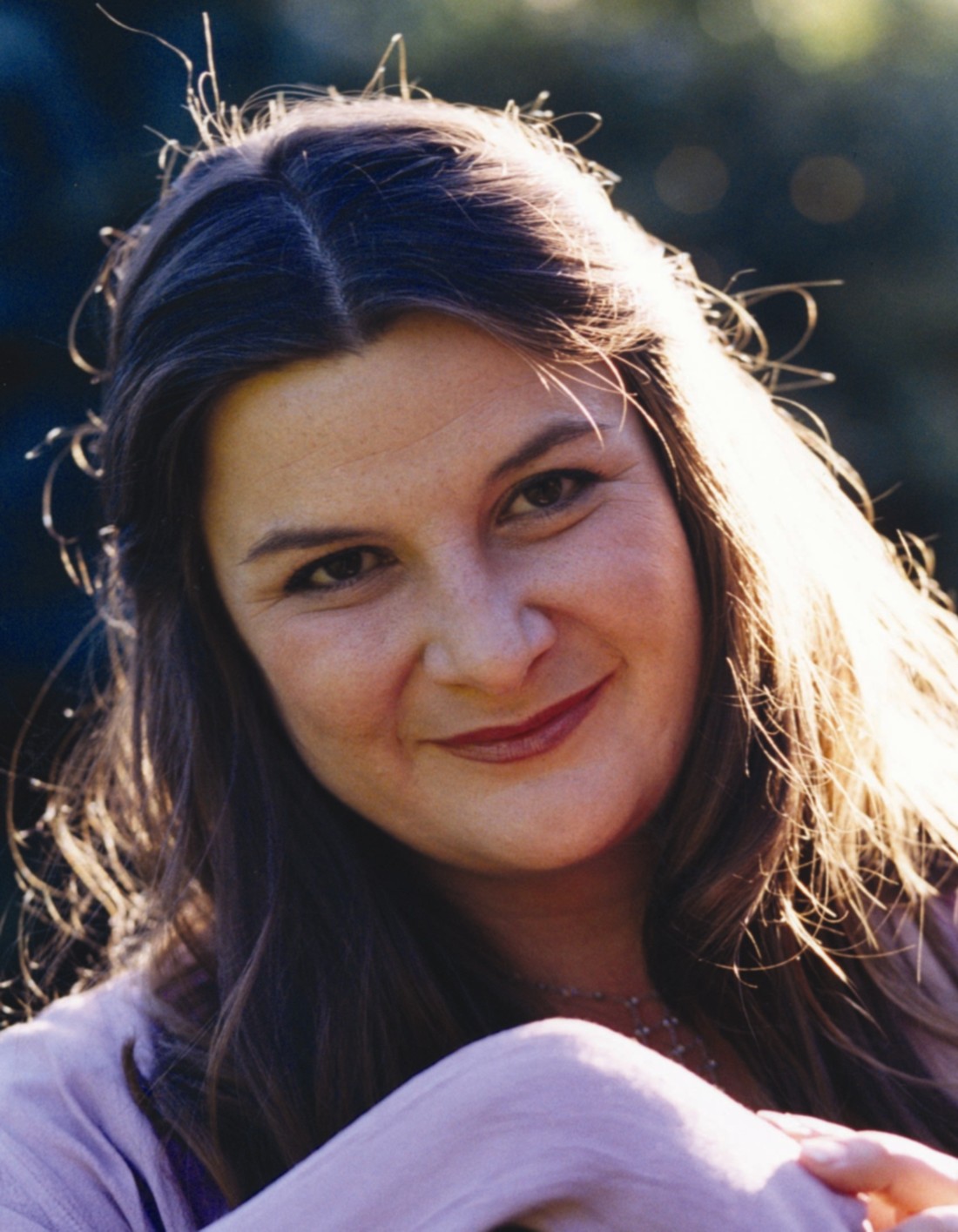 Now, I don't want to sound too sycophantic, but I adore Fiona Walker's books - quite a confession from a bloke, since she's hailed as the inventor of the 'chick-lit' genre. I think they're great. Hilariously funny, romantic and escapist, Fiona's got a brilliant turn of phrase and it's always been tough to put down one of her novels.
I've just finished Fiona's latest book, Tongue in Cheek, and loved every minute of it. It's a fast paced mystery in which Fiona introduces us to an enormous cast of characters. She's done it very skillfully, too, without leaving the reader constantly flicking to the front of the book wondering "who's this again?"
I've tried to emulate certain qualities of Fiona's writing in my own - especially the blistering dialogue and the colourful characters. She might seem an odd inspiration for the author of gratuitiously old fashioned adventure stories like mine, but I think Fiona's got a modern flair that my other writing influences lack and, like my favourite author, Leslie Charteris, it's obvious that Fiona has enormous fun writing her stories.
After publishing my interview with Robyn Young, I sent Fiona Walker a cheeky email to ask if she'd be willing to answer a few questions about how she went about the writing process. She agreed! Many thanks to Fiona for agreeing to this and I hope you find her answers as fascinating as I did.
My questions are in bold. Her answers are in italic. If you haven't gathered that by now, you're probably the person they're forced to print instructions on toothpicks for.
How did you get into writing? What inspired you to write your first book and why did you pick that particular genre?
I wrote French Relations initially as an exercise in occupational therapy – and then because it became an obsession, only finally suggesting itself as a potential career path.

I was laid low with a kidney infection, and signed off work for six weeks – longing for something entertaining to read. In the end, despairing of finding quite the right escapist fix, I started to write it myself. This was 1990, before 'Chick Lit' ever existed, more an era of bonk-busters and Aga Sagas. I adored anything funny – Jilly Cooper being a huge favourite - but also really wanted something that related to my own life, with a heroine that wasn't a high-flyer, and a hero who laughed and talked her into love rather than throwing her on a silk-sheeted four-poster in a series of acrobatic sexual manoeuvres. Hence Tash French was born – the idea of the family gathering inspired by one of my own Rabelaisian kin's summer parties.

Ultimately, when I was well enough to go back to work full-time, I found I was so hooked by writing this story that I gave up my rather stressful job in advertising and took a year out to finish the book, funding myself with part-time work (and very sympathetic parents). It didn't really occur to me that it might be commercially publishable until I had almost finished and friends and family put me under increasing pressure to take the gamble and send it out to agents. Amazingly (to me, at least), two agents immediately wanted to sign me up. I guess my 'genre' (which was more luck than design) matched a change in direction for women's fiction at that time, which ultimately resulted in what became known as 'chick lit'. Then, as now, I simply wrote what I wanted to read, keeping plots and characters fairly close to my own life experience, with lashes of wish fulfilment in there too.

Your books are well known for having a complex cast of characters who pop up across books, like Odette, Pheobe, Juno and co. How did you come up with these characters and was there any particular reason why you decided to circulate your stories amongst a particular group of friends?
My female lead characters (and most of the supporting cast) always start life loosely based on my own friends. I like to think of them as all having a back-story, a life before the plot begins in Chapter One – even if it doesn't get much air-time in the book itself – and equally I like to think of them continuing on after the final scene, hence it's good to link books together via groups of friends. Equally, I might write a minor character in one book that interests me enough to want to expand into a more major character, or even a central heroine, in a following book. Again, linking the books together via friendships, or an area (such as the Lodes Valley) enables this.

Likewise, the Cotswold village you've created, Oddlode, seems to have a lot of stories to tell. What inspired you to create the place and what plans do you have for all the inhabitants?

This is partly laziness – I live in the Cotswolds, overlooking the real-life Evenlode Valley, so I don't have to travel far to research! And I love the area – and its inhabitants – with a passion, making writing about them very easy. Being a chatty soul, I find that ideas are easy to come by – villagers love to gossip – and now that I am quite well-known locally as a writer, I get boundless suggestions from all sorts of sources. I could probably write about Oddlode for many years to come, but aim to write just two more novels in this series so that I can move on before the idea becomes too jaded. Ultimately, there is at least one character who I definitely plan to match up in dramatic fashion before I leave them alone, and a few more who might well get a few just desserts.

How do you go about putting a book together? Something like Tongue in Cheek is quite complex. Do you plan your stories out before hand?

I usually start with two or three fairly well-thought-out characters and a central plot idea. Then I'll write a few thousand words just off-spec – travelling hopefully and going with the flow to see what happens. From this, I take time out to form a detailed plot and chapter plan from which to work on. Often, those first few thousand words are barely recognisable by the time the book is published, if they appear at all, but they get me going and free up my mind enough to know which direction to take. By the same token, the chapter plan is continually updated and tweaked as new ideas occur to me, or the book changes direction slightly, but on the whole I try to stay loyal to it because the plots are very complicated and it's easy to lose direction totally.

How do you actually go about writing? Do you have an office or a study? Or an enormous kitchen table in front of an Aga? Do you choose to write in the morning or evening? Do you drink endless cups of coffee?

Over the years, I have written in all sort of different spots – I started in my sister's old bedroom at my parents' house on an ancient BBC computer, graduated to a laptop at the dining table in my own tiny London flat, then a proper desk in a larger flat, onto an old kitchen table in the attic of a Cotswold cottage and next to a tiny, cold lean-to study in my current house. A couple of years ago, I forked out for an extension and had a purpose-built study built with a great view across the valley and a wall of shelves which I have already overloaded with reference books and my own foreign editions (ego-tripping!). I find if I am truly in the grip of a book, I can write anywhere at any time (rather like reading), but when I get to the sticky bits or have a confidence crisis, it certainly helps to have a good spot in which to write, plus plenty of caffeine/wine. I have recently quit smoking, which is no doubt wonderful for my health, but murder when I need a displacement activity at my desk. On the whole, I write much better in the evenings, and even through the night when on a real 'roll'. I like the silence and the solitude, plus the fact there is nothing to gaze at through the window except darkness. When dawn breaks, I know it's time to call it a day – literally!

When you've finished your first draft, how do you go about the editing process? How different are your first drafts from the final versions we buy in Waterstones?

As an adrenaline junkie, I am usually horribly behind deadline and don't have as much time as I'd like to edit. I print out a hard copy and hawk it round with me everywhere (in bed, on trains, on the sofa), covering it in red pen marks. I then type in these corrections, cursing myself when I get to a chapter that I have simply crossed out and written 'rewrite all of this, only better!' in red ink. If possible, I try to go through this process a couple of times before the manuscript goes to my editor, who equally covers it in (far politer) red pen marks. After a final bit of rewriting, it goes to be copy-edited and into production – then there's really no going back. From first draft to published article, there will be some completely unrecognisable sections, but the bulk remains much the same.

Who are your favourite authors? What books do you particually like?

I am an avid reader and completely fickle. Although I try to keep up with my genre – particularly friends who write similar books – I am as likely to be caught devouring something historical or a biography. For true feel-good satisfaction, I still can't find better than a really gripping modern family saga, laced with honesty and humour and hopefully a good romance at its heart. I just love Maeve Binchey, Katie Fforde, Lisa Jewell etc. For laughs, I adore Sophie Kinsella, Helen Fielding, Chris Manby, Jenny Colgan and others too numerous to mention. For tears, JoJo Moyes is a favourite – and, of course, I am still an avid Jilly Cooper fan, the fairy god-mother to us all.

What advice do you have for aspiring writers?

The first bit of advice I always give is to simply get on with it, trying not to analyse what you're doing to much – write, write, write to get the book written. Just completing a novel is a huge task and a wonderful achievement, and it won't happen unless you sit down and do it! Of course, reading also helps enormously – for inspiration, technique and to keep your imagination active (a writer must suspend his or her own disbelief in order to achieve the same for a reader). Be wary of trying too hard to write specifically to a commercial formula – aiming at one genre. Publishing is always evolving and what is in the shops today may not be what is selling by the time your own book is finished and published (a process that can take years). Much better to write something that you are passionate about, a story that really stays in the mind, characters that come alive, all set amid a backdrop that is convincing and real. And never be afraid to go back and change things quite radically. I personally prefer to have a finished novel that I am always editing than to have fifty different versions of Chapter One.
Thanks so much, Fiona. I'm incredibly excited to get a peek into how you go about writing!
Needless to say, you can pick up Tongue in Cheek and Fiona Walker's other books from most good bookshops or online at Amazon.